Mysterious as it is elusive,the Treasure Cat rewards those who accept the challenge. Once a day the Treasure Cat will appear at a random location on the map. Defeat it to the claim treasure.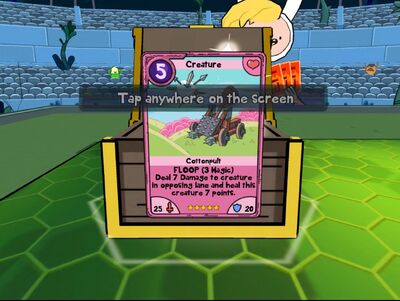 Treasure Cat's deck (incomplete): Axey (Gold), Sandasaurus Rex, Punk Cat (Gold), Struzan Jinn (Gold) x2, Obelisx of Vengeance, Pieclops (Gold), Spirit Torch, The Mariachi (Gold), Wall of Sand (Gold), Magic Hot Dog Pie x, Blood Transfusion, Green Party Ogre, Stonehenge, Unempty Coffin, Psionic Architect (Gold), Sand Knight (Gold)
Treasure Cat Prizes

[

]
Whenever you beat Treasure Cat, you would win a prize of the following. These cards come with a special pink border. Also, you are not always guaranteed a new card.