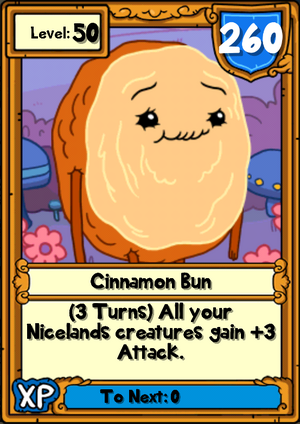 Cinnamon Bun is a Hero Card in Card Wars. It can be obtained as reward in Quest 42.
Hero Ability
Edit
(3 Turns) All your Nicelands creatures gain +3 Attack.
Cinnamon Bun is recommended only if the player has only Nice Lands creatures in their deck. Marceline may be a better option if the player's deck includes cards from other factions.